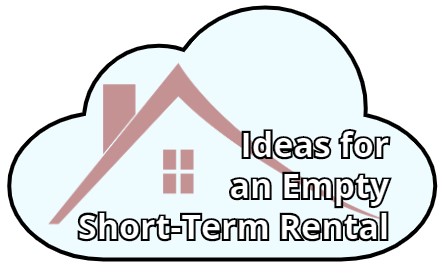 With the fears of COVID-19 and the restrictions on travel, many owners of short-term rental properties are finding their short-term rentals empty for the peak tourism season. This can be struggle for those that use short-term rentals as their sole or primary income, but many owners are looking into new ways to adapt. Today we're going to talk about a few ways that short-term rental owners in Maine are redirecting their short-term rental strategy.
Traveling Professionals
For short-term rentals in/near large metropolitan areas or near hospitals, there is an opportunity to advertise/rent to traveling medical professionals who may need a place to stay on a month-to-month basis. A couple of sites that geared towards medical professionals are Travel Nurse Housing (https://www.travelnursehousing.com/ ) and Furnished Finder (https://www.furnishedfinder.com/ ). Most mandates that are currently in place regarding short-term rentals allow these properties to still be used for traveling medical professionals, so this is a great way to utilize your short-term property during this crisis.
Local Vacationers
With the 14-day mandated quarantine in Maine for people traveling in or out of the state, most people are staying at home or looking for local places to vacation. Plus, people are going to look at vacation places that are within driving distance to avoid using air travel or otherwise. Many short-term renters are capitalizing on this by offering discounted rates to Maine residents. While this might lower the typical income stream, this is a way to hopefully help increase the number of bookings while there are travel restrictions. Make sure to keep up with the state-wide guidelines (https://www.maine.gov/covid19/sites/maine.gov.covid19/files/inline-files/Restarting_Maines_Economy_Book.pdf ) as well your local municipalities guidelines for when/how to operate as a short-term rental.
Medium-Term/Month-to-Month Conversion
Other traveling essential workers, much like medical professionals, may be looking for a place to stay on a month-to-month basis as they work on projects in different cities/locations. People who were in the middle of a moving process before the pandemic came to the US may also need month-to-month housing as they can quarantine for the 14-days and then start to look for more housing. Some non-traveling medical professionals may also be looking for medium-term housing as they self-quarantine from family members while working in hospitals. These are a great ways to convert a short-term property to a medium or month-to-month lease during this crisis and allow you to re-open back up to short-term once things return back to normal. Even at discounted or lower rates, these kind of opportunities can at least provide a steady stream of income for the coming months.
Long-Term Rentals
For out-of-state renters requiring self-quarantine for 14 days, a longer term rental might be appealing. There may be ways to help facilitate this like getting their groceries brought to the property before they arrive. Generally, during quarantine you are still allowed to go outside for essential supplies and exercise as long as you maintain social distancing and mask wearing.
Adapting to these uncertain times can be difficult for those who rely on short-term rentals as their sole or primary source of income. We hope that these tips and ideas can help you adapt your business to a sustainable model to use during this crisis, while still giving you flexibility to return back to a short-term rental once things go back to normal.
You can always reach out to your local experts at the Real Estate Store for more information on real estate!
Want to keep updated on local real estate listings, stories, and tips? Follow us on Facebook or Instagram!