Building a dream home has many benefits! New construction homes are:
Tailored to you and your family's needs

Built using new materials that will last longer

Need less maintenance and repair in the near future

Meet current safety codes and energy efficiency

Do not require correcting the decor choices or renovations of the previous owner!
But the process to a new construction home is a little more complex than buying a home. Today we're going to look at some things to keep in mind when it comes to building a new home in Maine.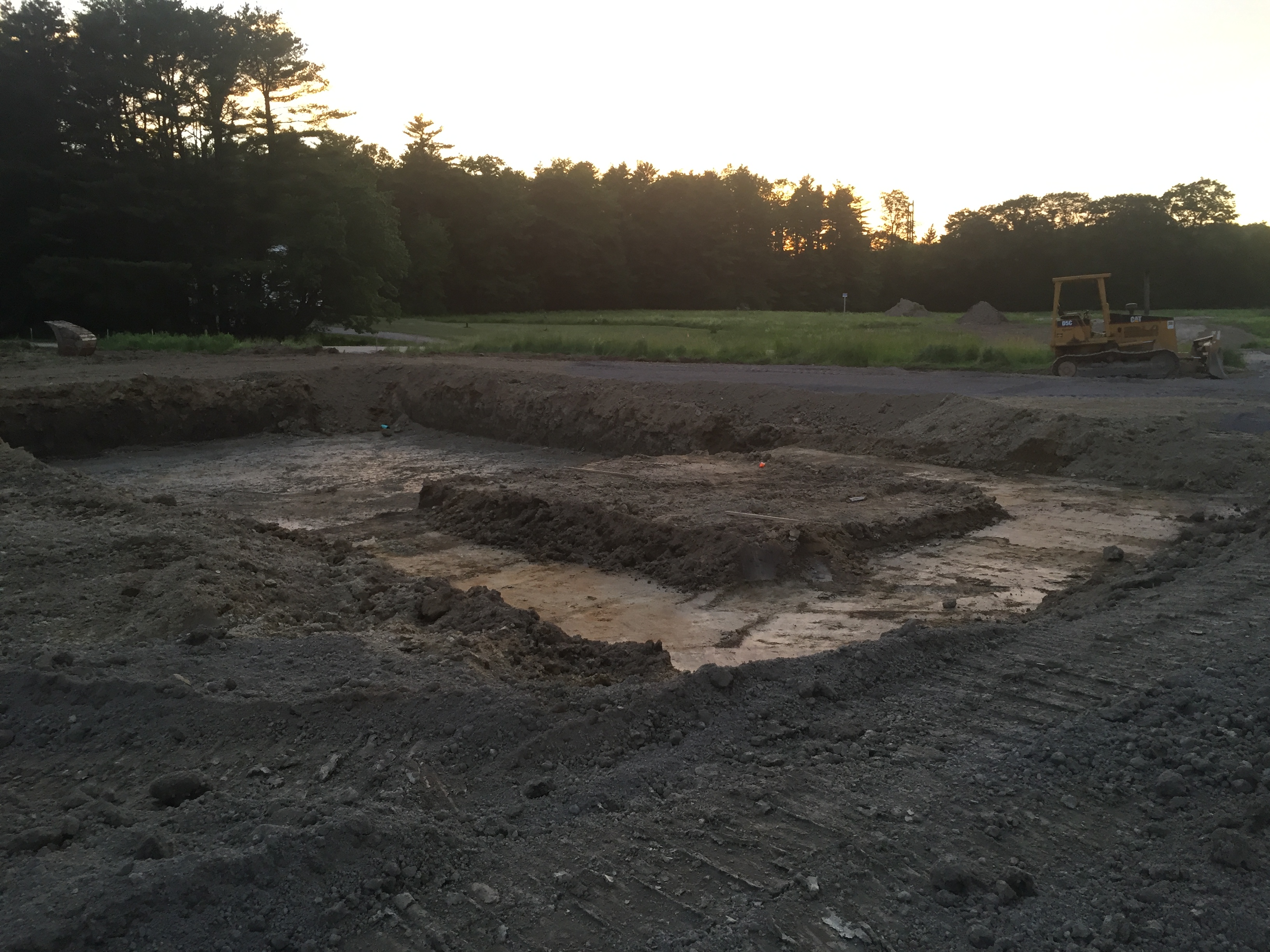 First Step into New Construction
You may think that the first step is to buy a plot of land, but there are different ways to go about this. Financing and budget play a huge part in the process! Some people will buy land and obtain a construction loan to finance the building portion. Keep in mind that you cannot "refinance" a loan within a 1 year period; therefore, it's important to figure out the financing of the land and the construction before you buy just the land.
In other cases, you might pick out the land but have the builder buy the land, build your house, and then sell the completed home to you. Typically, the builder will require a large deposit to help fund the construction. This might be as low as a 5%-10% down payment or the builder may require a much larger deposit. This deposit then becomes your "down payment" for your loan. In any case, having your own Buyers Agent can help you decide what the best route is for you.

Considerations of Land/Local Area
Location, location, location! Just like with buying homes, it's important to know if the local area is going to fit you and your family's needs (neighbors, traffic, schools, places of interest, crime, etc.). An additional consideration is specific site condition of land that you will be building on.
Are there parts of the landscape that might require additional money during the construction process? Ledge can add significant cost to the site work if they have to do blasting for example.
Is the property close to public utilities?  Do you need to consider alternatives/spending a great deal of money to be connected? Sometimes public water or sewer lines are very expensive to connect to if they have to dig open a major road and re-pave the road after connection as an example.
Is this an area that is susceptible to natural disasters like flooding? Flood insurance can add significant cost to your monthly payment. There may even be areas deemed protected wetlands that require certain setbacks for the structure to be constructed.
Are there any easements or encroachments that might affect where you build? Maine is an old state and a long abandoned road might still have an impact on building setbacks.
Having an experienced Real Estate Agent can help you navigate this sometimes tricky process and when necessary help you find qualified professionals like surveyors, title attorneys, and engineers.

Deciding What Dream Home to Build
There are several different ways to go about deciding what to build. Many builders have model homes with predetermined layouts that allow you to customize the materials used and add upgrades. Some builders can go a little more customized and allow the buyer to have "allowances" for rooms such as the kitchen and bathroom be pre-built into the construction loan. Keep in mind that sometimes these allowances will not cover every possible upgrade and you may end up spending over the allowance which is added to the sales price or purchased out of pocket.
Beyond just working with a builder, you can completely customize the experience by hiring an architect to help plan out every detail of the home to your specification. This does tend to increase the overall price for construction, but you would have more control over every facet of your new, dream home.

Timing in Maine
The general time frame for a new construction is about 120 – 150 days from start to finish, although bigger or more customized builds can take longer. For Maine in particular, winter construction and making sure you dream home can withstand the harsh climate in the later half of the year are important things to consider.
When breaking ground, bigger construction outfits have ground thawing equipment which might be necessary for installing foundations in deep frost. Modern concrete can generally be installed year round with accelerators, insulation, and heaters; however, this may cause an increase in cost and potential delays in the worst part of winter. Building in winter can also run into additional costs in heating during the construction. You need stable temperatures for polyurethane, sheetrock mud, paint, floor acclimation, etc.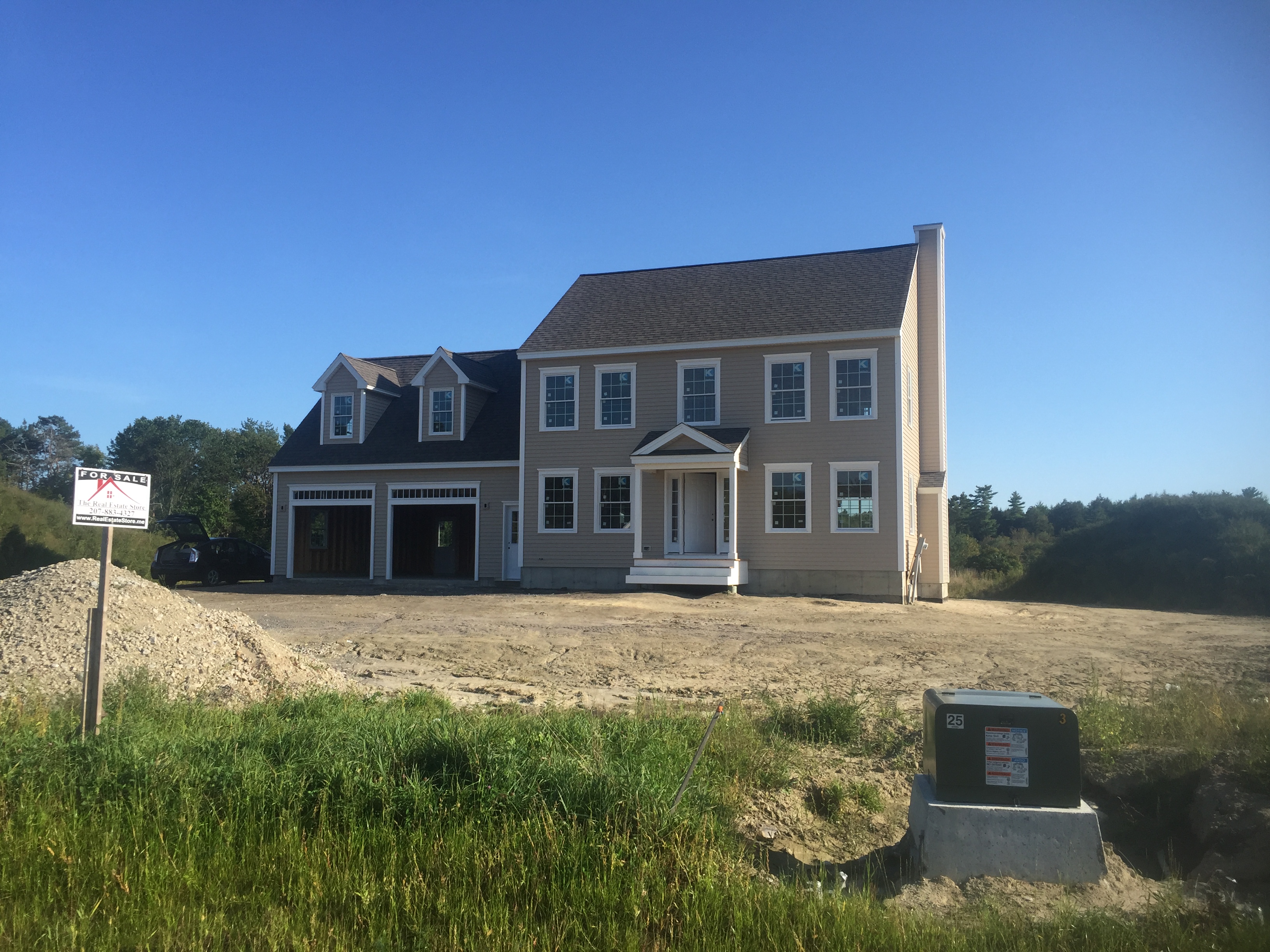 It may sound like a lot, but you don't have to go it alone. Call The Real Estate Store today for more information about any of your Real Estate needs!  
Want to keep updated on local real estate listings, stories, and tips?  Follow us on Facebook or Instagram!