Meet Mike Payeur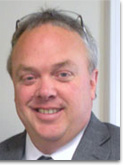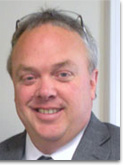 Mike Payeur
Professional Experience
Mike brings over twenty-seven years of experience as a real estate developer and home builder to The Real Estate Store. Knowing both of these fields inside and out is a valuable asset when it comes to assisting both buyers and sellers in today's real estate market.
Mike is also certified by the Building Performance Institute as a building energy analyst. This allows you, the client, to have a clear picture of possible heat loss, air infiltration, and ventilation issues of any home or building you are seeking help in either buying or selling. Mike owned and operated an insulation and weatherization company that addressed such issues. This enabled Mike and his company to help increase the comfort level of many homes and businesses while providing customers with noticeable savings in energy expenses.
Mike has also owned and operated various vacation rental and residential income properties in the Central and Northern areas of Aroostook County. Experience in so many aspects of the real estate field makes Mike a valuable member of The Real Estate Store.
Service Areas and Specialities
* Representing buyers and sellers in new home construction, existing homes, land, commercial and investment properties.
* Performing free energy evaluations to buyers and sellers using infrared cameras during a thorough inspection. This will precisely determine heat loss, air infiltration and ventilation issues of a home or structure. This service would also include providing an analysis of recommended weatherization improvements.
* Working with builders and developers to promote sales of their real estate projects and provide consultation if needed.
Personal
Mike has been married for over 27 years to his wife, Pam, who runs a non-profit organization that helps Maine's wounded military: www.warriorlegacyfoundation.org
They have three beautiful children, Jon, Mike, and Dani. They enjoy family activities, boating, and snowmobiling in 'The County'.
Member of Rotary Scarborough, Maine.