Meet Jack Murphy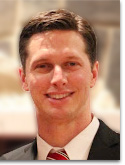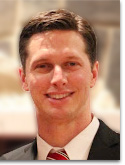 Jack Murphy
Jack grew up in Scarborough, and graduated from Scarborough High School in 1994. After college at Northern Arizona University (1998, B.S History) and Boston University (2001, MFA Film Production), he moved back to the area in 2001, and went to work as a video editor creating original television content. In 2005, he joined the family business investing in multi and single family rental properties.
Jack lives in Scarborough with his wife, Kelly, and three kids. He loves movies, exploring Casco Bay, and coaching youth sports.
• The Scarborough Education Foundation, Board Member
• Scarborough Youth Lacrosse, Coach
Jack and his brother, Kevin, are co-owners of The Real Estate Store, and value the customer experience. Whether you are buying or selling a home, the brokers at The Real Estate Store will be attentive, responsive and enthusiastic.
Existing and New Construction Residential
Condos
Apartment Buildings
Service Areas
Cumberland and York Counties: Biddeford, Buxton, Cape Elizabeth, Falmouth, Gorham, Old Orchard Beach, Portland, Saco, Scarborough, South Portland, Standish, Westbrook, Windham